Application Procedure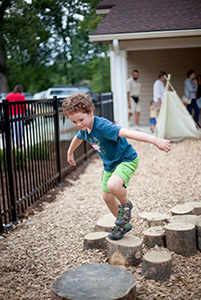 Venus Leah Photography
Applications for our preschool are accepted on a first-come, first-served basis. Children must be three before August 1st to enroll in the preschool.
We accept a maximum of 24 first graders into the elementary school each year, with priority given to BMS preschool students.
When a class is full, applicants are placed on a waiting list in order of their application dates. Returning and former students, their siblings, and those previously enrolled in other Montessori schools have priority over new admissions. An effort is made to balance the enrollment in each class according to sex and age.
If you would like to apply to either the preschool or the elementary school, fill out an application and return it with the application fee. We will place your child's name on our waiting list and contact you if an opening occurs.
We can not guarantee space to every applicant so please apply as early as possible to increase your chances of admission.
Application Forms - Please include $35 application fee